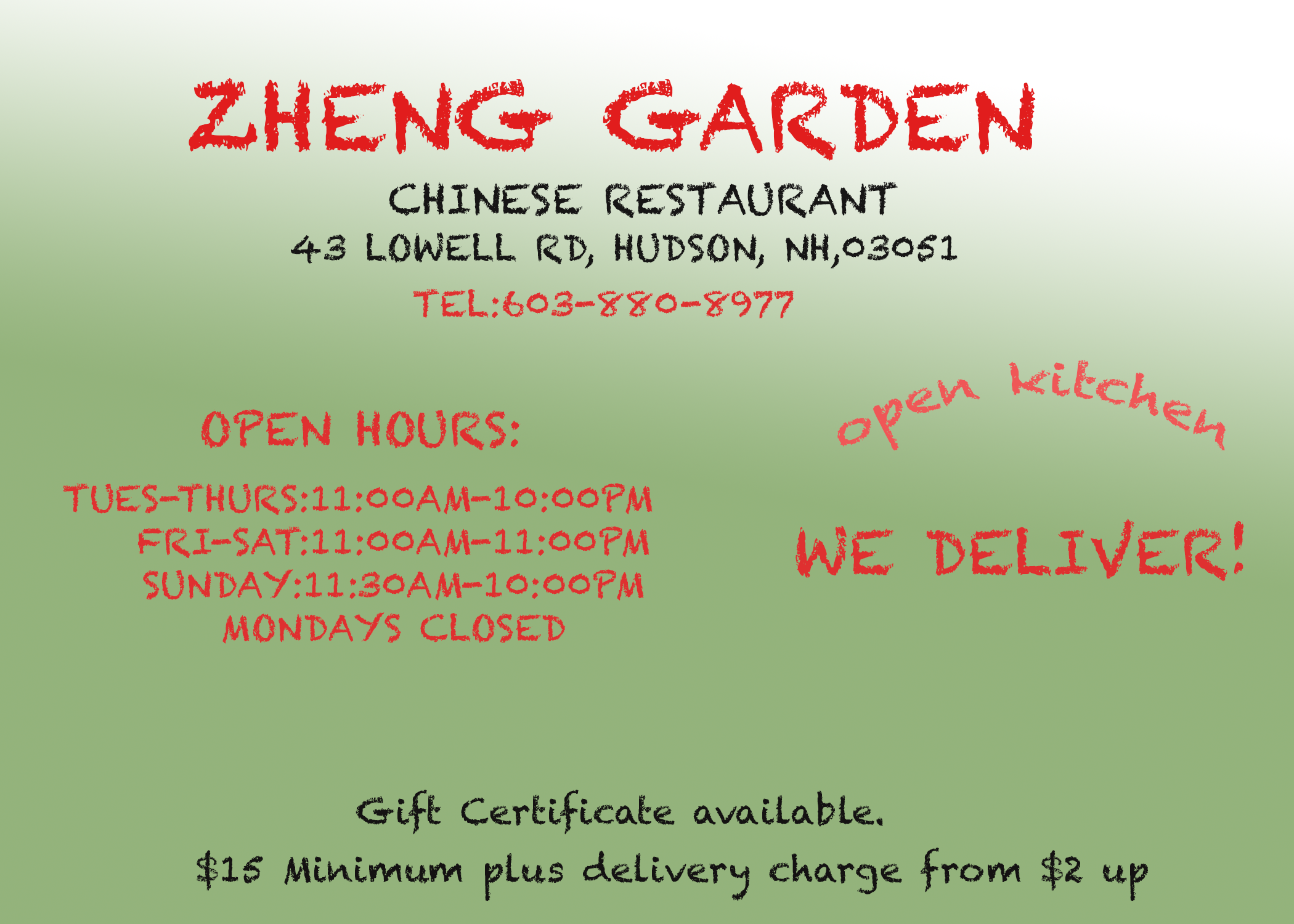 Please let us know if you have any food allergy in your party.
All orders are prepared individually to ensure their freshness to your satisfaction. if you have dietary restrictions, please let us know.
Spices in all dishes are marked and could be adjusted to your individual taste.
To avoid delays, please allow plenty of times for large orders. Always place orders in advance if you can.
Your business is important to us. Please bear with us if you catch us at a busy time when placing your order. All orders are prepared in the order in which they are received.
Our goal is to satisfy everyone who recommends us to other. If you have any questions, please let us know. We will do our best to accommodate everyone.
We do not deliver or serve combination plates on New Years Eve.
There is a 3% charge for credit card.